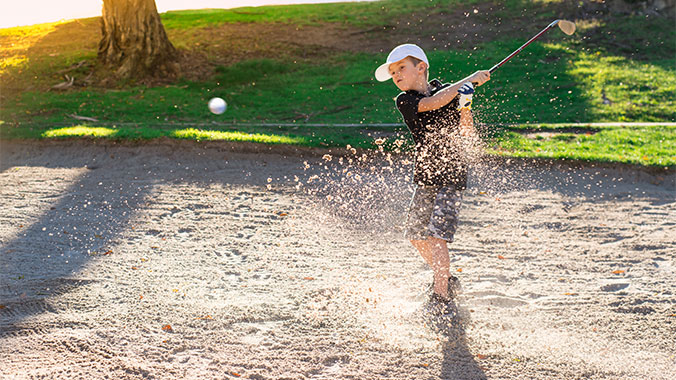 The 5th Annual RI Children's Golf Course Home Fundraising Tournament is scheduled for Saturday, June 22 at Coventry Pines Golf Course. Open to players of all ages and skill levels, the event is a nine hole, four-person Scramble followed by a barbeque lunch. There is also a Women's Division. Tee times are available throughout the day. $40 per person, $50 with cart.
  All proceeds will play a huge role in helping to improve the quality of the Children's Instructional Programs, add After-School activities, upgrade the Youth Practice Area and continue the mission here in Rhode Island.
  The RI Children's Golf Course is a 501 (c)(3) nonprofit (EIN 46-4514409) dedicated to providing educational programs and activities where disadvantaged families, at risk youth, children with life threatening illnesses and young people from all walks of life have the opportunity to learn good values, healthy habits and character building skills through the game of golf.
  They have joined the First Tee LINK Program and have partnered with the Children's Wishes Group of Rhode Island that grants Wishes to Rhode Island children who are facing life-threatening medical conditions that are malignant, degenerative or progressive.
  In addition to the Saturday Junior Clinics, Summer Youth Instructional Leagues and Day Camps, there will be a Thursday afternoon Junior Pro League for more experienced players.
  For questions about the programs or more information, please call/text 401-215-0776, email djmcbmcb@gmail.com or visit our website: http://www.richildrensgolfcourse.com