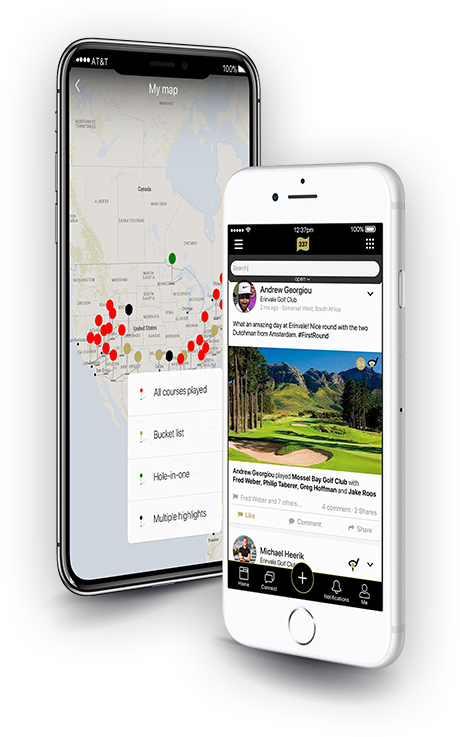 I recently came across a very interesting article that golf writer friend Gary Van Sickle wrote in the Morning Read, the excellent online golfing publication. Van Sickle's story was about a South African golf professional named Andrew Georgiou that had just created a new app called GolfPlayed.
GolfPlayed provides a thorough digital listing of global golf courses, categorized by country or, in America's case, by state. Simply go through the alphabetized listing of, say, Ohio, and click on the courses you played. Do that for every state and for every country and, bingo: GolfPlayed computes your number.
Georgiou is a South Africa native who played college golf at Columbus (Ga.) State University, where he was a three-time NCAA Division II All-American. He played on just about every known professional tour and qualified for the 2012 British Open. He's 34, semi-retired from tour play and looking for a different golf gig.
One day he was asked about the number of courses he had played in his lifetime, and Georgiou said he had no idea. "You're a pro golfer. You're basically living my dream, and you don't know where you've played?" his incredulous host asked.
Georgiou promised to figure it out. The famous courses he played were easy to remember: Augusta National, Pebble Beach, Cypress Point, Royal Lytham & St. Annes. However, he got stuck after his list grew to 100. He searched for an app or a website for help. "The only things I could find were for GPS or handicaps, and I didn't care about those," Georgiou said.
So, an idea for an app was born. So far, there are 30,000 members of GolfPlayed, which is free. Georgiou's goal is one million members and to use that database to turn it into a profitable business. A matching website is in the works.
The app does more than just list courses. You can list the players you played with, as well as post pictures, comments and scorecard info. The menu page on the app features a "map" option. Clicking on it gets you a map of the world, with red pins placed on every course you have played. You can change the colors of the flags to remember special occasions.
After reading the story I spent hours listing the courses that I have played in my lifetime. The number was over 200. It just means that I am old and spent way to much time playing golf. Oh, that's right, my late good friend Bill Henry's favorite saying was—"God does not subtract from your days on earth those days you spent on a golf course."
Take a look at the website. I have a feeling that you will be hooked also.
App Available via Google Play & Apple Store