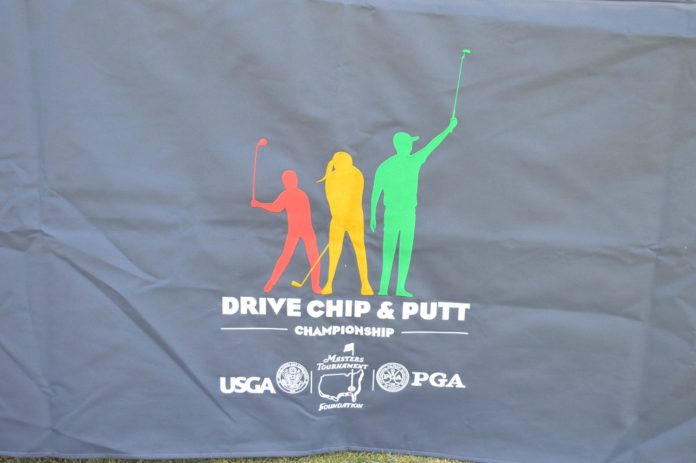 Button Hole Short Course in Providence will again be the local qualifying site on June 15, 2019 from 10:00 AM to 2:00 PM for the very popular "Drive Chip & Putt" Contest. The contest is open to age 7-15 who compete in four age categories: ages 7-9, 10-11, 12-13 and 14-15 with both boys and girls divisions.
Players that qualify at Button Hole will advance to regional qualifying later in the summer and then sectional qualifiers in the fall. The finals are at the Augusta National Golf Club in April 2020 the Sunday prior to the Masters. Players must register at www.drivechipandputt.com. There is NO entry fee. It's free. Please visit the website for all of the rules and regulations. We hope to see you at Button Hole on June 26, 2015, but please remember to register online at www.drivechipandputt. There is no onsite registration. You can also visit the New England PGA www.nepga.com website (Jr Golf/Drive Chip Putt) for more information.
The range, course and practice area at Button Hole are a great place to prepare for the Drive Chip & Putt contest". Visit www.buttonhole.org, open 7 days a week.