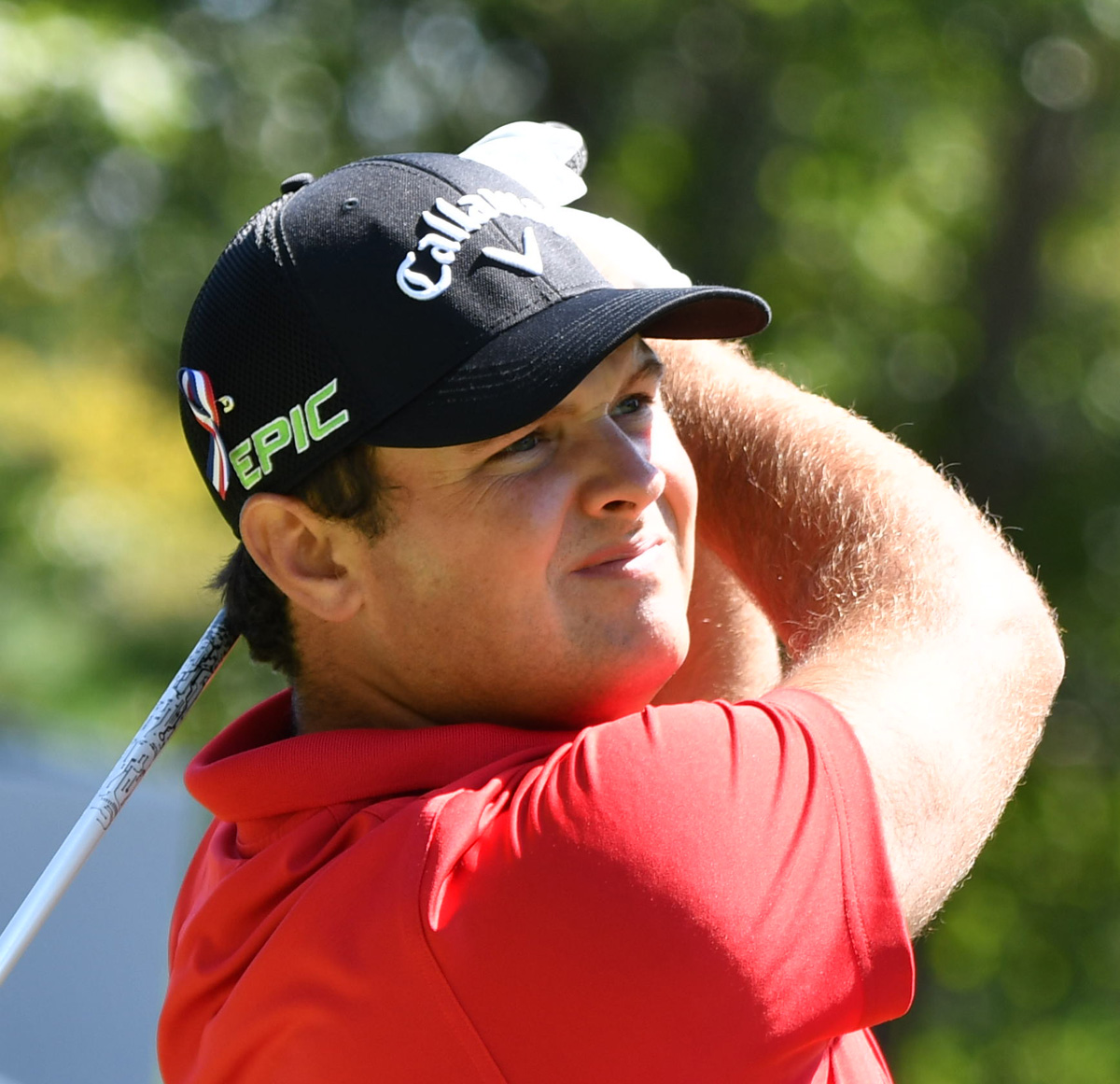 Four years ago, Patrick Reed ruffled more than a few feathers when
he proclaimed himself one of the top five golfers in the world.
The relative golf neophyte was only four years into his professional career, the first two
having been spent needing sponsors' exemptions and driving around the country with
wife/caddie Justin to play in Monday qualifiers. He got into only 16 PGA Tour events in
that time, but after the third round of the 2014 World Golf Championship-Cadillac
Championship, Reed offered one of his most infamous lines.
"I firmly believe, as well as my swing coach and the whole team that's behind me, that
I'm one of the top five players in the world," said the 23-year-old ranked 44 th in the
Official World Golf Rankings.
But the next day Reed backed up his brashness when he notched his third PGA Tour win
in his last 14 starts spanning seven months.
"I've worked so hard," Reed said. "I've won a lot in my junior career, did great things in
my amateur career, was 6-0 in match play at the NCAAs, won NCAA team titles two
years in a row (while at Augusta State University), was third individually one year and
now have three wins on the PGA Tour.
"I just don't see a lot of guys that have done that, besides Tiger Woods, of course, and all
of the other legends of the game. It's just one of those things that I believe in myself –
especially after how hard I've worked – that I'm one of the top five players in the world.
To come out of a field like this and to hold on wire to wire, I feel like I've proven myself.
"You have to have that confidence in yourself. If you ask every player out there, every
single one of them believes they're the best player in the world. If not, then they probably
shouldn't be doing what you're doing because if you don't believe in yourself, you're not
going to get the best out of yourself."
Legends such as Jack Nicklaus, Arnold Palmer, Gary Player, Tom Watson and Ben
Hogan obviously had bagsful of confidence, but they let their clubs do their talking.
Reed's comment elicited immediate scrutiny from golf enthusiasts everywhere for its
hubris, especially since he had yet to play in a major championship.
"There's a certain amount of confidence that has to go with golf always, but this game is
also founded on a lot of humility as well," said Brian Harman, who was briefly a
teammate of Reed at the University of Georgia. "The great ones are always very humble
and very thankful. He's certainly very impressive."
Reed was especially impressive in the 2016 Ryder Cup, where he earned the moniker
"Captain America" from fellow millennial and cheerleader-in-chief Jordan Spieth. The
two twentysomethings were 2-1-1 in foursomes and fourballs, then Reed led off the
Sunday singles with a 1-up victory over Rory McIlroy thanks to a 10-foot birdie putt on
the final hole.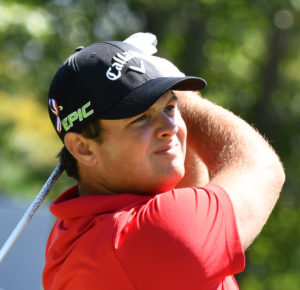 So after competing on two Ryder Cup and two Presidents Cup teams and representing
The United States in the 2016 Olympics when some marquee names passed on the chance,
Reed moved to 11th in the world rankings with a scintillating one-stroke victory over
Rickie Fowler in the Masters in April. Reed's 15-under-par 273 was the sixth lowest total
at Augusta National, ended a 0-for-16 run in the majors and made him the first since
Nicklaus in 1975 to win the Masters after finishing second in the PGA Championship.
Spieth, the 2015 Masters champion, started the final round nine strokes back but closed
with a 64 to finish two behind in third.
"I knew it was going to be a dogfight," Reed said. "It's just a way of God basically
saying, 'Let's see if you have it.' Everyone knows you have it physically with the talent,
but do you have it mentally? Can you handle the ups and downs throughout the round?"
Reed successfully answered those questions on the way to his sixth PGA Tour title, first
since the 2016 Barclays, a FedEx Cup playoff event, and fourth straight top-10 finish for
the first time in his career. And it came alongside caddie Kessler Karain, the brother of
his wife, who toted for Patrick from when he first turned pro in 2011 until she gave birth
to the couple's first child in 2014.
Reed undeniably carries a chip on his shoulder and uses it as a way to hone his
competitive focus. But he said his pugnacious nature might make him a lightning rod to
some, but it shouldn't be confused with who he is as a person. Much of his perspective
came after he became a father and then went through a harrowing experience six months
later when Justine suffered a seizure while taking a bath and nearly drowned.
"Before I played golf for myself and my wife," Reed said in 2015. "Now having a little
baby and with what happened last year with finding Justine in the bug, everything's
completely changed now."
Especially after a topsy-turvy voyage to donning a 44 Regular green jacket. Reed
collected more enemies than most on his rise from boyhood prodigy to college bad boy to
self-promoting PGA Tour winner to the master of the Masters. He was kicked off his
University of Georgia team and nearly voted off his Augusta State team by schoolmates
for offenses that ranged from alcohol-fueled misbehavior to an arrest for underage
drinking to constantly talking down to lesser teammates to alleged cheating. His coach at
Augusta State, Josh Gregory, suspended Reed and warned him that his entire career was
about to go up in smoke.
Reed's rocky road has also included being estranged from his parents, younger sister
Hannah and other family members since 2012 over issues neither side will discuss on the
record. Bill and Jeannette Reed, Patrick's parents, Hannah and a dozen friends watched
the Masters a few miles from Augusta National in the two-story house with black shutters
identical to those on club's clubhouse that their son lived in while he was at Augusta
State. They gathered in the outside seating area in the backyard by a pool, where there is
a big TV, as two family dogs ran around. But they're not welcome at their son's
tournaments, and when asked if his family's absence made his first major win
bittersweet, Reed said, "I'm just out here to play golf and try to win golf tournaments."
In the end, Reed quieted his critics and challengers with precision, passion, poise,
swagger and grit after missing the Masters cut for the second time in four years in 2017.
"The last round was harder than I thought it was going to be," said Reed, who opened 69-
66-67 after never having shot under 70 in his first 12 rounds at Augusta National. "It was
probably the hardest mentally a round of golf could possibly be. I just kind of went out
there and just tried to play golf the best I could and tried to stay in the moment and not
worry about everything else."
Though McIlroy, Spieth, and Fowler were the fan favorites, Reed's toughness, tenacity,
confidence, resiliency, a certain defiance and an ultimate belief in himself prevailed. And
while arguably golf's most complex, confounding and polarizing case study in public
image might not be a living legend or stirring storyline, he's OK with that. And why not?
He now owns golf's most famous piece of haberdashery.
"His 'Captain America' nickname was given by fans, and it doesn't matter how his game
is trending as he goes into team events," Spieth said. "He shows and plays at the highest
level, which is really cool and gets him going, playing for his country. It's been a lot of
fun being by his side in these events and feeding off of him.
"As for his game, I think he's got ice cold veins. I think he is somebody that putts with
extreme confidence, which is honestly, among the few on the PGA Tour, the way that he
stands over putts. If you're against him, you're nervous when he's over putts. If you're
against him, you're nervous when he's over the putter. When you're on his team, you can
see that nervousness in the other players, and it kind of feeds into confidence for us.
"I've enjoyed it, and it was a matter of time for him (to win a major). It was a tremendous
performance that he had. Somebody, other players that would have been a difficult
situation where you've seen people falter a lot, and he stood strong and finished the
tournament off like the Masters champion that he is."
Reed's chief challenger in the Travelers Championship at TPC River Highlands on June
21-24 could be defending champion Spieth, who holed a 61-foot bunker shot on the first
playoff hole to defeat Daniel Berger and become the first to pull off such a feat in sudden
death. Kirk Triplett duplicated Spieth's shot on April 22 in the PGA Tour Champions
Bass Pro Legends of Golf to enable him and Paul Broadhurst to beat Bernhard Langer
and Tom Lehman.
The PGA Tour selected Spieth's improbable shot as the Shot of the Year and the
Associated Press ranked it as the second biggest moment in sports in 2017. No. 1 was
Julian Edelman's diving, juggling catch of a Tom Brady pass that was almost intercepted
and led the Patriots to a late touchdown and two-point conversion in a come-from-behind
38-35 overtime victory over the Atlanta Falcons and their fifth Super Bowl title.
"Jordan is pretty good out of bunkers when it matters," said caddie Michael Greller, who
did a memorable body bump with Spieth after his employee emerged from the bunker
from which he saved par on the last hole of regulation. "When he was over the second
one, I was just having flashbacks to (Travelers champions) Ken Duke and Russell Knox
throwing his hat and Kevin Streelman making seven birdies in a row (at the end). I was
like: Magic happens here."
Spieth was later voted No. 1 in Golf Digest's "Good Guy" ranking via comments from
several sources, including players, caddies, media members, tournament directors and
volunteers, locker room attendants, various golf officials and insiders. And on Feb. 13,
Spieth was elected chairman of the PGA Tour's 16-member Player Advisory Council,
which advises and consults with the Tour Policy Board (Board of Directors) and
commissioner Jay Monahan on issues affecting the Tour.
Early commitments in a loaded field included the past three major championship winners:
defending Travelers champion Jordan Spieth (British Open), Justin Thomas (PGA
Championship), who became No. 1 in the World Golf Rankings for the first time in May,
and Patrick Reed (Masters). Other marquee names were former No. 1s Rory McIlroy and
Jason Day, two-time Travelers winner Bubba Watson, Paul Casey, major championship
winners Zach Johnson and Jim Furyk, who shot a PGA Tour record 58 in the final round
in 2016, Charley Hoffman, Bryson DeChambeau, and Fairfield native J.J. Henry, who
notched his first of three PGA Tour victories in the 2005 Buick Championship in
Cromwell and is the only player from Connecticut to win the tournament.
Stanley Black & Decker in New Britain made a seven-year commitment to become the
event's second presenting sponsor, starting this year. The partnership will bring
significant fan enhancements, including sponsorship of the Stanley Black & Decker Fan
Zone featuring additional seating, shade and cooling options, mobile device charging
station tables, free Wi-Fi, upgraded restrooms and a Fan Zone Expo. There also will be a
Stanley Black & Decker Lounge and Viewing Area along the 18 th fairway that will be
open to all ticket holders, and fans can take advantage of four SB&D Chill Zones with
cooling benches located throughout the course.
Youngsters 15 and under accompanied by a paying adult are admitted free each day of
the tournament. For more information on the biggest sporting event in Connecticut, visit
www.travelerschampionship.com.
D'AMARIO EARNS TRAVELERS SPOT
Corey Harris and Adam D'Amario shared a cart in a steady drizzle that blanketed the
final round of the Connecticut Section PGA Spring Stroke Play Championship at Hop
Meadow Country in Simsbury and ended up part of history.
For the first time in the nine years of the tournament, the winner and Travelers
Championship qualifier were different players.
Harris, the fifth-year pro at the Washington Club who played in 37 countries worldwide
on several tours, made eagle 3 on the fifth hole to spark a 2-under-par 70 for a 36-hole
total of 6-under 140 and a four-stroke victory over Geno Giancola.
D'Amario, the first-round leader and assistant pro at Indian Hill CC in Newington,
struggled much of final 18 holes but still was the day's other big winner. Despite
bogeying two of the last three holes to close with 77 for 144, D'Amario parred the second
playoff – the 16 th that he bogeyed in regulation – to beat Jantzen Vargas and earn his first
berth in the Travelers Championship.
"I limped in," D'Amario said with a smile.
But it sure beat losing a playoff to Ian Marshall in 2011, the same year that D'Amario
won the Section Professional Championship to qualify for the national event.
"I had no idea where I stood, but after I bogeyed the 16 th hole, I figured I had to try to
make something happen and got too aggressive," D'Amario said.
D'Amario hit his second shot into a hazard and made bogey 6 at No. 17, but a closing par
5 got him into a tie for third overall with Vargas (Lake of Isles CC-North Stonington),
who birdied the last two holes for 71.
"I figured I was just going to use the round for practice after my first lesson in 10 years
last week," Vargas said. "I just showed up to practice and got lucky because Adam had a
kind of a tough day. I just played golf, working on my swing, and got into playoff. Since
I grew up in Killingly, I'd really like to play in the Travelers, but the right guy won. I'll
get there someday."
Making his PGA Tour debut will add to an already hectic schedule for D'Amario, "the
golf guy" at Indian Hill who mostly handles memberships, marketing and tournament
operations. His wife is scheduled to have a baby the first week of August, and the couple
had scheduled a "babymoon" on June 10 in Chatham, Mass. His wife's baby shower is
June 23, the same day as the third round of the Travelers Championship.
But that schedule pales in comparison to what Harris has endured for much of the past
two decades. Harris and Giancola (Timberlin GC-Berlin), the 24-year-old son of frequent
Section winner and Player of the Year Kevin Giancola who has competed in three
Travelers Championships, weren't eligible for the biggest sporting event in Connecticut
because they are Associate members of the PGA of America.
Harris, 43, whose previous win was in the 2005 Asian Tour qualifying school, played the
South American Tour in 1998-2001 and Asian Tour in 2004-2012. He said Thailand was
the most interesting country that he has played in, and Karachi, Pakistan, was the most
memorable city.
"We took an armored caravan to the course, which was on an old Army base," Harris
said. Harris also spent time playing European PGA Tour events and fondly remembers a third-
round pairing in Malaysia with Colin Montgomerie and Retief Goosen.
But after traveling the world for too many years to remember, Harris got married in 2012
and has two children. After the five years at the Washington Club, Harris decided it was
time to get really competitive again.
"I wanted to play in the Section because the club had been so good to me and made it
such a good job," Harris said.
Harris started the final round one stroke behind D'Amario. He took the lead when
D'Amario made double-bogey 6 at the first hole and never relinquished the advantage
after the eagle at No. 5.
"I wasn't going for the Travelers spot, so I knew (D'Amario and Vargas) would probably
be a little nervous," said Harris, who earned $1750. "I think I actually hit the ball better
today, but I made a few more putts yesterday."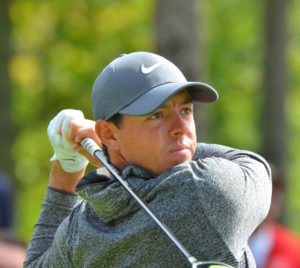 BURNHAM CAPTURES WOMEN'S OPEN
Sarah Burnham birdied five of seven holes midway through the final round to bolt past
faltering frontrunners Elsa Diaz and amateur Danielle Bambola on the way to a six-stroke
victory in her pro debut in the Connecticut Women's Open at Innis Arden GC in Old
Greenwich.
Burnham, a recent Michigan State grad from Rush Creek GC in Maple Grove, Minn.,
started four back of first-round leader Diaz but used the hot stretch starting at the sixth
hole to shoot a 4-under 68 for a 36-hole of 7-under 137 that earned her $4,000. Burnham,
the Big Ten Player of the Year the past two seasons, capped the win with her sixth birdie
of the day at the par-3 18th hole.
"I figured if I could stay with my game, I had a good chance to win," said Burnham, who
hopes to play on the Symetra Tour while finishing one remaining semester at Michigan
State before going to the LPGA qualifying school in August. "This definitely gives me
confidence going forward. I think I belong (on the LPGA Tour), and I definitely know I
can hang with the pros."
Diaz, who made her pro debut in the LPGA Kingsmill Championship the previous week,
lost any chance to win when she made double-bogey 6 at No. 12 in a final-round 77 for
143. That was three less than four-time winner Liz Janangelo Caron, who shot successive
73s. Caron is a West Hartford native and four-time All-American at Duke who is a
teaching pro at the Mill River Club in Oyster Bay, N.Y., where she works with her
husband, Jason, a Cape Cod native who played the Nationwide Tour and won 2012
Connecticut Open.
AMATEURS GET RARE WIN
Mike Kennedy (New Haven CC) and Nick Waddington (Manchester CC) combined to
win eight of nine points and lead the Connecticut State Golf Association to a 36.5-26.5
victory over the Connecticut Section PGA in the Julius Boros Challenge Cup Matches at
New Haven CC. Brian Ahern (Wampanoag CC-West Hartford) and Kyle Nolin
(Tallwood CC-Hebron) earned seven points and Nick Cook (Tashua Knolls GC-
Trumbull) and Rob Neaton (Black Hall Club-Old Lyme) six points as the amateurs ended
a six-year losing streak to reduce the pros' series lead to 34-13.
Seniors Fran Marrello (Canaan CC) and Bill Downes (Greathorse GC-Hampden, Mass.)
led the Section side with 8.5 points, while Ian Marshall (Watertown GC) and captain's
pick Suzy Whaley (Suzy Whaley Golf) had seven points. It was the second appearance
for Whaley, the only female to compete in the Nassau-style competition who qualified for
the 2003 Greater Hartford Open when she won the 2002 Section Championship. She is
also the first woman to be elected a PGA of America official and will be inducted as
president on Nov. 9 in Palm Springs, Calif.
… William Street (Whitney Farms GC-Monroe) shot 1-under 70 to earn 25 points and
win the Walter Lowell PGA Tournament, a modified stableford event, at Wethersfield
CC. Joe Condomitti (Bull's Bridge GC-Kent) won the Augusta National Division,
comprised of PGA members with the fewest years of membership, by match cards. With
the second fewest years of membership, the Shinnecock Division was led by Street, but
Kevin Mahaffy (Pequabkc GC-Bristol) took the division title since Street was first
overall. The Carnoustie Division included those with the second-most years of service,
and Mike Martin (Clubs to Go) won with 22 points. Dave Dell (Springfield CC) earned
22 points to win the Bellerive Division, consisting of the longest serving PGA members.
In the team foursome cumulative contest, Street, Bryan Mooney, Jim St. Pierre and Bob
Mucha won with 76 points.
Westwoods Golf Course in Farmington received the Walter Lowell Public Golf Course
Distinguished Service Award. Lowell and his family operated Canton Public GC for
more than 80 years, and the PGA Life Member has held countless Section offices and is a
member of the PGA of America Hall of Fame and was the 1978 PGA of America Golf
Professional of the Year. The award recognizes a course's unwavering efforts to make golf
fun, accessible to all, and for the advancement in the understanding of the game's Rules of Golf
and etiquette among its patrons.
"To be selected to receive this award is a real honor," said Westwoods pro Larry Graham, a
longtime friend, and admirer of Lowell. "Anything having to do with Walter Lowell is truly
special because he is held in such high regard in the association." Westwooods is a par-61
executive style golf, designed and built in 1965 by Geoffrey Cornish, a popular New England
designer who worked on many local projects.
… Marrello shot 7-under 137 for 36 holes to win the biggest tournament of his career, the
50-64 age group title in the Quarter Century Championship at PGA Golf Club in Port St.
Lucie, Fla. Marrello, 63, has played in 12 major championships but never felt his game
matched up at the highest level. But not in the first event of the PGA Winter
Championships. "It's a thrill to win a national championship," said Marrello, winner of a
record 19 Section events. "When I played in the majors, I always felt my game got a little
exposed." Marrello beat former PGA Tour player Lon Nielsen and Bill Breen by four
strokes.
… Tom Hantke, who is in his 25 th year as Section executive director, was an invited
official at the Drive, Chip and Putt National Finals, chaperoning the 12- and 13-year-old
girls at Augusta National. The event was held on the Sunday before the Masters, and
Hantke said it was an unbelievable experience for everyone involved.
AHERN WINS PALMER CUP
Brian Ahern shot 5-under 208 for 54 holes to notch a one-stroke victory over Andrew
Sciarretta and Rasmey Kong in the Connecticut State Golf Association Russell C. Palmer
Cup at the Country Club of Farmington.
Ahern (Wampanoag CC-West Hartford) was one of only four players to finish under par
as he won his first CSGA title since the 2012 Mid-Amateur. Ahern joined Bill Hadden as
the only players to capture the CSGA Amateur (1999), Mid-Amateur (2010, 2012) and
the Palmer Cup, the state's premier stroke-play competition.
"I drove it well and I putted really, really well," Ahern said. "It's been a while since I did
that. It feels good to play this well again."
Ahern, 42, prevailed despite making four bogeys in the last eight holes after a birdie 4 at
No. 10 got to 9 under. Kong (Wallingford CC) and Sciaretta (Brooklawn CC-Fairfield)
narrowly missed birdie tries on the final hole to force a playoff.
The championship is named for the former CSGA executive director and Connecticut
Golf Hall of Fame inductee who died in 2007. Palmer was a member of the famed Royal
& Ancient Golf Club in Scotland and an active member in the USGA, and his numerous
accomplishments included establishing the use of GHIN through CSGA member clubs
and initiating the purchase of Connecticut Golf House that served as the home of the CSGA
and Section PGA for 25 years.
… Richard Dowling (Eclub of Connecticut) and Nick Taylor (CC of Waterbury)
combined to shoot 3-under 139 and win the CSGA Two-Man Team Championship at the
Black Hall Club in Old Lyme. Dowling and Taylor finished two strokes ahead of Steve
Gettings (Orange Hills CC) and David Giulietti (GC of Avon) and defending champions
Glen Boggini (Ellington Ridge CC) and John Sawka (Manchester). The event had a four-
ball and alternate shot format.
ENDING ON A HIGH
Three months after learning this would be the final season for the Central Connecticut
State University men's and women's golf teams due to budget cuts, the men won the
Northeast Conference Championship in Daytona Beach, Fla., by 12 strokes to earn their
first NCAA berth in 13 years.
Senior Anthony Sebastianelli led the way for the Blue Devils when he tied for first at
even-par 216 and then lost a playoff to Sacred Heart's Saptak Talwar. Joe Tucker and
Nick Piersall each shot 223, Arthur Ouimet had 227 and Brandon Raine shot 241 as the
program's 52-year run ended.
"I've tried to instill in them that this is probably going to be the best thing ever to happen
because why would you want to be at a place that doesn't want you?" said coach Kyle
Gallo, who is working at his alma mater after playing on the Buy.com Tour and winning
a record-tying four Connecticut Open titles. "All they did was go out and win a
conference championship. All they did was be good students. All they did was be good
kids and be upstanding members of the community. It's not their fault. It's the inability of
other individuals and grownups, not getting their fiscal business in order and decisions
that I think were short-sighted and practically illogical."
… University of Connecticut teammates Jimmy Hervol and Tim Umphrey captured the
Massachusetts Four-Ball Championship at The Captains GC in Brewster, Mass. Hervol
(Hopkinton CC) and Umphrey (Tatnuck CC-Worcester) won a three-hole playoff with
two-time Mass. Amateur champion Mike Calef (Pine Oaks GC-South Easton) and Kevin
Silva (Black Nine Club-Lakeville). Hervol clinched the win with a 20-foot birdie putt on
No. 1 in dense fog and dwindling daylight. The two teams had finished 36 holes at 15-
under 129.
… Brittany Grimm was named the first coach of the Trinity College women's golf
program, which begins play in the fall. Grimm, who was in her third season as an
assistant softball coach at Trinity, is a 2012 graduate of Brandeis University, where she
starred on the softball team. She also has a master's degree from Trinity in American
Studies and was an assistant softball coach for one year and the interim head coach at her
alma mater in 2014-15. The Bantams will be the 14th Division III women's golf program
in New England and first Division III school in Connecticut to sponsor the sport.