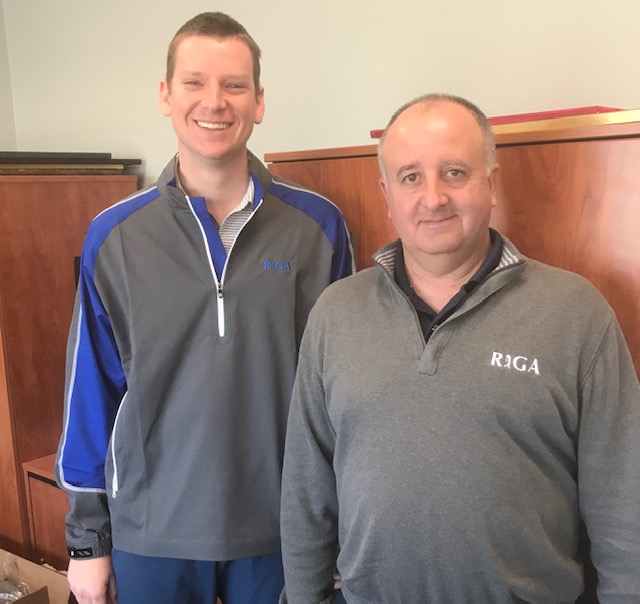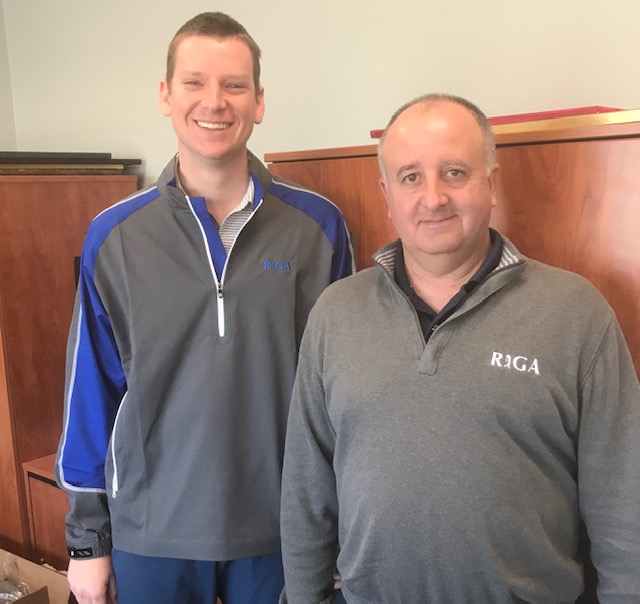 When Rhode Island Golf Association Executive Director Bob Ward went searching for a replacement for the departed Tyler Malo, he was hoping to find someone who could handle a multitude of tasks as the RIGA continues to embrace the new, expanding world of technology.
  Ward believes he hit the mother lode when he found 22-year-old Dalton Balthaser, a recent graduate of Temple University in Philadelphia, who was working as an intern for the Philadelphia Golf Association.
  "The guys who run the Golf Association of Philadelphia are very good friends of mine and if he was trained by them, I know he comes from a good background and he'll be a great asset for us," He's going to take over for Tyler and hopefully expand our social media products. He has a bit of a journalism background. So hopefully he'll be writing some stories about events and upgrading our newsletter, said Ward."
  Working for the Philly GA gave Balthaser just the insight he needed. "It solidified to me that I want to be in the golf business," he said. "This is my passion. I enjoy sharing stories and highlighting organizations, people, members of clubs. I thought this would be a good place to get my career started."
  Joining the RIGA staff of Ward, Jim McKenna, Katie DeCosta and Kate McCurry in early April, Balthaser says he immediately felt comfortable. "These people are great." he confided. "I've only been here (for a little while) and they feel like my family. It's a relaxed environment, but they get their work done. That's what drew me here. They are a team and they made me feel like I was part of the team."
  Balthaser will be in charge of handling the RIGA's social media accounts such as Twitter, Facebook, Instagram and live broadcasting some of the tournaments (Periscope). "I'll also be responsible for writing content for the website, doing tournament recaps at events, writing more (features), he said"
  In addition, he'll be assisting with the technology aspects, such as handicapping and Golf Genius. "I'll be like a Swiss army life. It won't just be communications. Whatever they need, I'll be happy to help them out."
 Balthaser grew up in Kutztown, PA, just north of Philadelphia, in a family that did not play golf. "I always wanted to be a writer, he said. "No one in my family played golf, so I kind of got into golf a little later than anyone else. I was in the eighth grade when I first became interested in golf. That was when Tiger Woods won the U.S. Open (in 2008). It fascinated me how he could basically win on one leg.
  "My passion for golf kind of grew throughout high school. As I kept playing and watching on T.V., I became more passionate about it." His interest in golf as a career began when he entered the internship with the Philadelphia Golf Association two years ago. "They hired me as a communications intern. I did all sorts of things for them. I really got me passionate about golf and the golf business."  
  His ultimate goal is to write. "I'd love to cover the PGA Tour, full time. That's my dream job. I know that it's tougher because newspapers aren't covering it much anymore. Digitally the Associated Press has one guy (Doug Ferguson) who covers the Tour. USA Today has one guy. ESPN has one or two. It's a little tougher today, but ultimately that's my dream."
 Asked if he might someday be drawn into joining the staff at the United States Golf Association, Balthaser answered, "If it were to come up and it strikes my interest, sure. I just kind of want to be as productive as I can on a communications standpoint. I want to help grow the game. No one brought me to the game. I brought myself to the game, so there are a lot of people out there who may want to play. They just want a way to gain access. I want to shed light on other ways people can get involved in the game."
 He played baseball, basketball and golf in high school.
 "My first love was baseball. Over time it became golf. I don't know why. It just came about. I just love the challenge. It always challenges you. Golf just grabbed me."