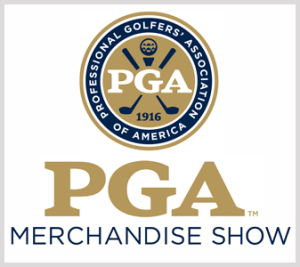 One of the highlights of being in the golf business is that we get to go to the PGA Merchandise Show in Orlando. This golf extravaganza brings together golf pros, golf businesses, course owners and managers, club officers and golf writers together for a four-day feast of everything that is golf. There are people from around the world that attend this golf event that sees millions of dollars being spent.
Each year there are many celebrities from the golf industry who attend as well. Some years there have been as many as 50,000 people on hand, but this year it did not seem as crowded. We saw Greg Norman flying in on a helicopter to Demo Day that is held the first day at Orange County golf and driving range, a gigantic area where manufacturers set up huge booths to demonstrate their wares and let visitors try them out. (Tour Edge pix here)
Many pros visited their sponsor booths during the three days of the indoor show. We saw Bubba Watson, Annika Sorenstam, Brad Faxon and many other pros and The Golf Channel did many of their shows live at a huge raised booth. It truly is a feast for golf fans, but the general public is not invited.
Tour Edge, a United States golf manufacturer with headquarters in Chicago, always has a huge booth and they have some of the best equipment available in the world. They now have a few Champions Tour players using their equipment including Scotty McCarron and Tom Lehman. Their new putter (shown here) was something that sparked a great deal of interest. One of the great things about the Tour Edge Company is their two-day delivery. "We almost always complete our two-day delivery promise, said founder and CEO, David Glod to a group of golf writers. (picture of Tour Edge golf putter) www.touredge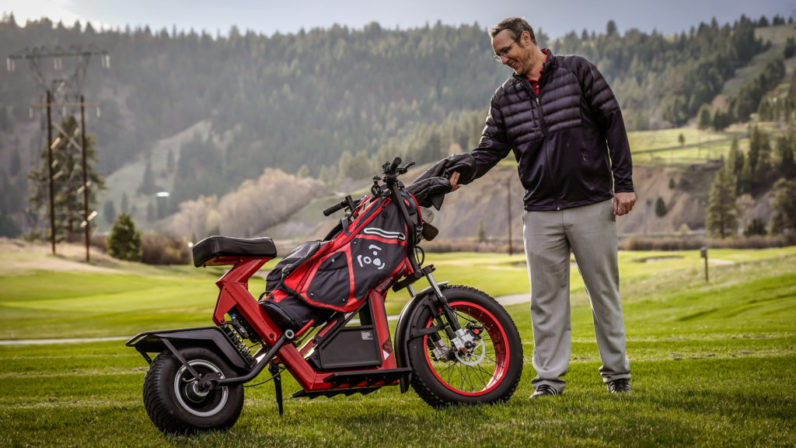 The talk of the show was the new Finn Cycle. It is a single rider electric golf cart that was developed by Sun Mountain founder Rick Reimers and introduced in 2019 at the show. Word was that Finn's sales have been doing very well across the country. Courses are leasing or purchasing these cycles and using them for the first few rounds in the morning and later in the evening after the last groups have gotten well into their round. One fellow said that he played 18 holes in just over an hour with the Finn. It is pictured below. www.FinnScooters.com
We were given a dozen Seed tour-grade golf balls from the new company in Ireland. Their philosophy is to send balls by the dozens from their factory in Ireland to places around the world. We tried the balls and they seemed to work very well. www.seedgolf.com
Another benefit of the PGA Show is that most all the writers are there covering the event. We hold our annual Golf Travel Writers of America meeting during the show and catch up with old friends. We will soon have to change our name as we now have almost a dozen writers from Canada who really enjoy coming down to the warm weather of Florida in January.