Tubac, Where Art & History Meet
By CAROLYN VITTNER
Several years ago one of our many travels brought us to the historic Otero Ranch. My husband came here to golf at the Tubac Golf Resort & Spa. I immediately fell in love with this whole area. As I am a born & bred Rhode Islander, I cannot imagine spending too much time away from the ocean; this vacation, however, is different and I knew I wanted to return to this charming destination one day. So here we are again in our beautiful hacienda surrounded by spectacular mountain views.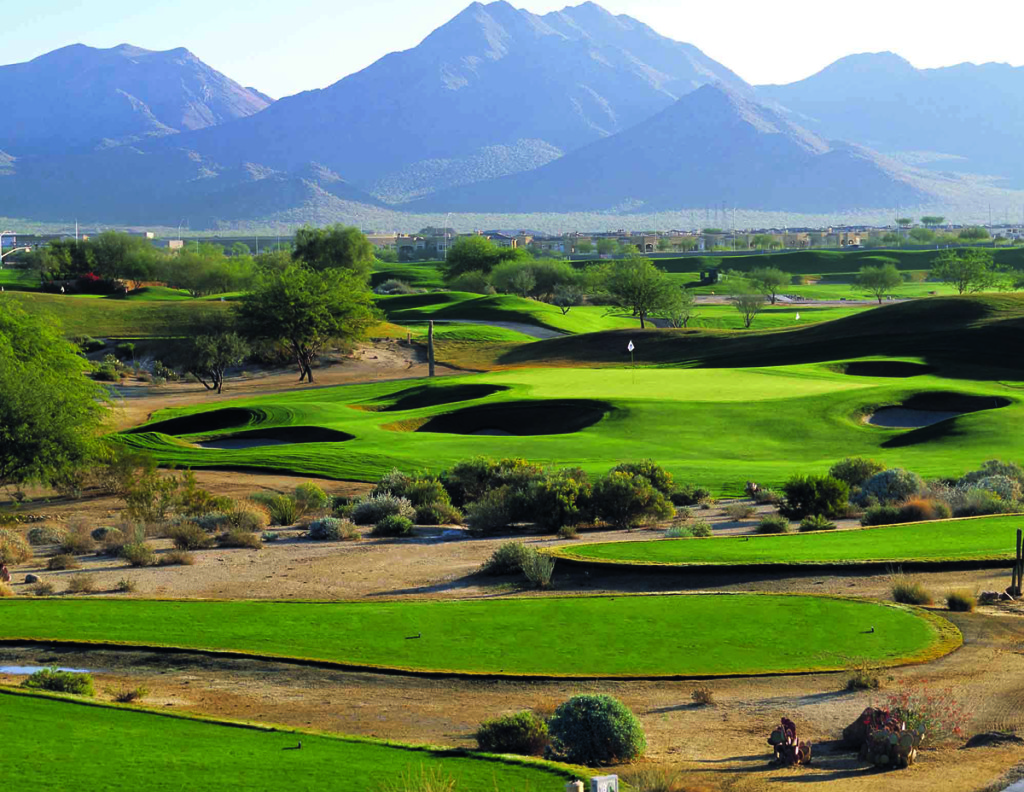 During our stay a wedding is in the making; the wedding party is being pampered at the salon (hair & make-up to help you look good for those pictures). Even though we are not invited to the big event, I thought I could use a little pampering myself. I spoke to the Spa director, to arrange an appointment; she did not disappoint. I enjoyed the most relaxing massage by Yvonka, a true native of Tubac. If you golfers want to improve your game, this should be a part of your warm up. A full menu of services is available at this luxurious state-of-the-art Spa.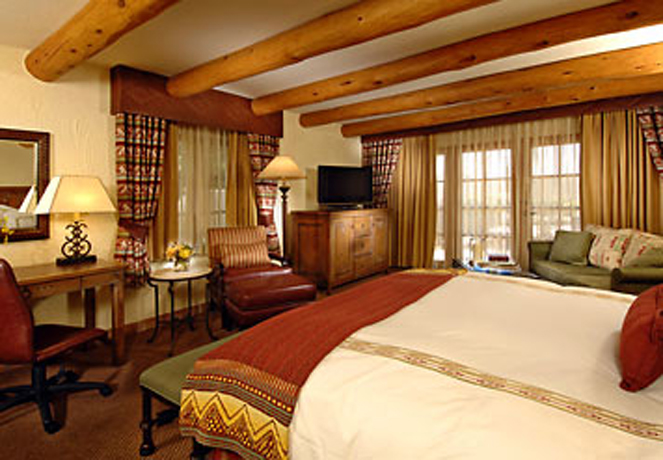 Also during our visit we met with Patti Todd, marketing director of the resort, for happy hour at Stables Ranch Grille. She was excited to tell us all the wonderful things about Tubac; she didn't really have to, as we were already sold!
The Tubac Presidio State Park is a few short miles from the resort. This charming art village features artists' studios & galleries and shops galore. As Christmas was a few weeks away, we are treated to Tubac's annual celebration of the holiday season. The village streets are lined with thousands of traditional luminarias. Horse drawn carriages take you through the town by shops decorated for the season, past St. Anne's church and toward the center of town. We were entertained to beautiful Christmas music performed by children of all ages that make up their local chorus.
We went into many artists' shops. Native American art and artifacts were prominently displayed. There was also a definite Mexican influence in the quaint town as the Mexican border is less than an hour south of this very scenic region.
If you're looking to try a different vacation, this unique area is great destination any time of year.