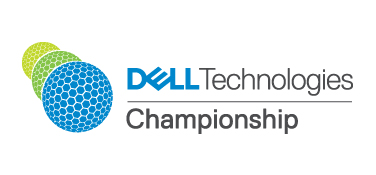 FOR IMMEDIATE RELEASE: NOVEMBER 30, 2016
Contact: Michael Baliker, PGA TOUR, 904.273.7664, michaelbaliker@pgatourhq.com Lauren Lee, Dell, 512.728.4374, lauren.lee@dell.com
Dell Technologies Championship announces holiday ticket offer
Buy early and save on all weekly ticket options
Norton, Mass. – After the exciting conclusion to the 2016 championship that saw Rory McIlroy claim his second career victory at TPC Boston, officials are pleased to announce a special holiday ticket package that allows fans to give the sports lover on their shopping list the best that the PGA TOUR has to offer while saving at the same time. The Dell Technologies Championship holiday ticket offer is now available and includes saving opportunities on almost all weekly ticket options for the 2017 event, which will return to TPC Boston in Norton, Mass., for a 15th consecutive year on Aug. 30 – Sept. 4.
"Following another exciting event, now is the time to save on tickets to the 2017 Dell Technologies Championship," said Dell Technologies Championship Executive Director Rich Brady. "We encourage families to buy early and plan to spend their Labor Day weekend seeing some of the very best players in golf and the best the PGA TOUR has to offer."
During this special holiday offer, which is only valid through Jan. 3, 2017, Weekly Grounds tickets, defined as Friday, Sept. 1 to Monday, Sept. 4, are priced at $165 and weekly passes to the Champions Club, an upgraded ticket option that grants access to a climate-controlled space on the 17th tee, are priced at $285.
In addition, a limited number of Weekly Greenside at 17 packages are available at the regular price of $650. By buying now, it will ensure each buyer a reserved seat next to the green at the par-4 17th hole.
Orders must be placed by Dec. 15 in order for tickets to be received by Dec. 24.
Tickets for the 2017 Dell Technologies Championship holiday offer are available at pgatour.com/tournaments/dell-technologies-championship.html.
###
About Dell Technologies
Dell Technologies is a unique family of businesses that provides the essential infrastructure for organizations to build their digital future, transform IT and protect their most important asset, information. The company services customers of all sizes – ranging from 98 percent of the Fortune 500 to individual consumers – with the industry's broadest and most innovative portfolio from edge to core to cloud.
About the Dell Technologies Championship
The Dell Technologies Championship has been a mainstay in the greater Boston area since 2003, when Australia's Adam Scott won the inaugural event at TPC Boston. Since then, the list of heralded champions has continued with victories by Tiger Woods, Rickie Fowler, Phil Mickelson and defending champion Rory McIlroy. The Dell Technologies Championship occupies a critical position in the PGA TOUR schedule as the second of four events in the TOUR's season-ending FedExCup Playoffs, and annually welcomes the top 100 players on the
Page 2 of 2
FedExCup Points List to Boston. The 2017 championship will once again take place over Labor Day weekend, August 31 – September 4.