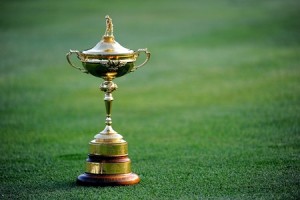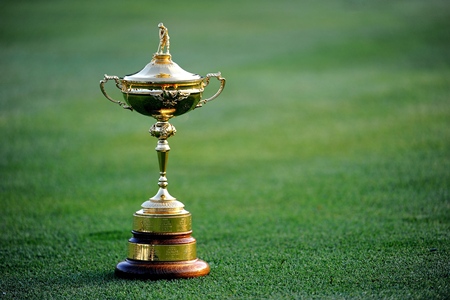 It isn't often that you get to root for a team in professional golf. Certainly we root for high school and college golf teams, but it the world of professional golf, those independent contractors are playing for themselves. Don't do well—don't get paid.
The Ryder Cup is my favorite golfing event. It is all about prestige rather than prize money. In fact, all that the 24 players are competing for is a cup. Oh, and bragging rights for the next two years.
The cup is named for Samuel Ryder (not Ryder Trucks), a penny seed merchant from England who became enamored with the game of golf after turning 50. His business of selling penny seed packets to English folks who liked to plant gardens quickly made him successful, and he later became the mayor of St. Albans, England.
The first matches were played in 1927 at Worcester Country Club in nearby Worcester, Mass. The U.S. team prevailed 9 ½ to 2 ½. The format used was four foursomes (alternate shots) on day one and eight singles the second day. This format stayed in effect through 1959. The first four matches were split evenly as each team won on its home soil.
The Cup was suspended from 1939 to 1945 because of World War II. The U.S. had won in 1935 and 1937 so they retained the Cup during the war years. When the matches resumed in 1947 the U.S. continued its dynasty with wins until 1957 when the British prevailed.
In 1961 the match format was changed. The points were doubled as there now was four foursomes the first morning and four more in the afternoon, then eight singles on the second morning and eight more in the afternoon. In 1963 four-ball matches were also held boosting the total of points to 32. It stayed that way until 1977.
The Americans continued their winning ways during this time as they won in 1961, 63, 65, and 67. There was a tie in 1969 in England, but the cup remained with the U.S. and then they proceeded to win seven more in a row between 1971 and 1983.
1979 saw the biggest change in the Ryder Cup and did the most to make it the competitive tournament it is today. Players from Continental Europe were allowed to compete with the Great Britain and Ireland team against the United States. The format was restructured to have four foursome and four four-ball matches each of the first two days and then have all twelve players compete in singles the final day. This format has remained intact through today with 28 points available and 14 needed to retain the Ryder Cup.
The tournament was always held on odd-numbered years until the tragedy of September 11, 2001. The matches were scheduled eight days later and it was decided to postpone the event for one year. The matches are now played in even-numbered years.